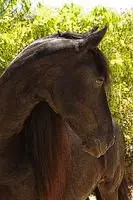 I offer both psychotherapy and Jungian analysis. I have a passion in my work for reaching out to three specific groups:
1. Women and men who are experiencing Mid - Life Crises and Transition blockages, often accompanied by depression and anxiety.
2. Young women, aged 18 - 30, experiencing self confidence and career/life direction issues.
3. Licensed therapists (and others) who want to know more about Jungian analysis and dream work, often with a view to becoming trained as a certified Jungian analyst. As a Jungian Analyst, my approach is to listen deeply to connect with the unique person that you are and understand the issues you are facing.
I am a member of the C. G. Jung Study Center of Southern California based in Culver City. This is an IAAP approved training program. We are designed to help licensed therapists and others with a doctoral degree who are interested; to become certified Jungian analysts. See: www.jungstudycenter.com
THE ADVANTAGES OF JUNGIAN ANALYSIS :
As a Jungian Analyst, my approach is to connect with you at a deep level by listening carefully to the problems and issues you are facing in your life. In a warm, safe, and supportive setting we will use such methods as dream analysis, journaling, and other creative ways to tap into the unconscious wisdom within.
Each of us has an inner psyche that creates healing symbols just as a plant creates blossoms. These symbols used well, can be our great guide, friend and advisor; leading us to a more authentic and rewarding life.
C. G. Jung says, 'When the conscious mind and unconscious psyche learn to live at peace and to complement one another, we become more calm, relaxed, whole and integrated. This balance, growth and integration are what Jung called--Individuation.